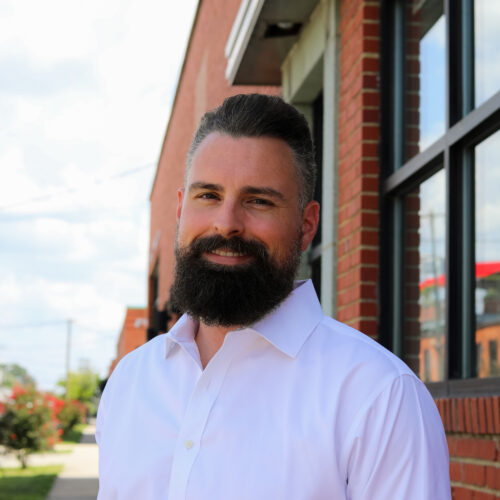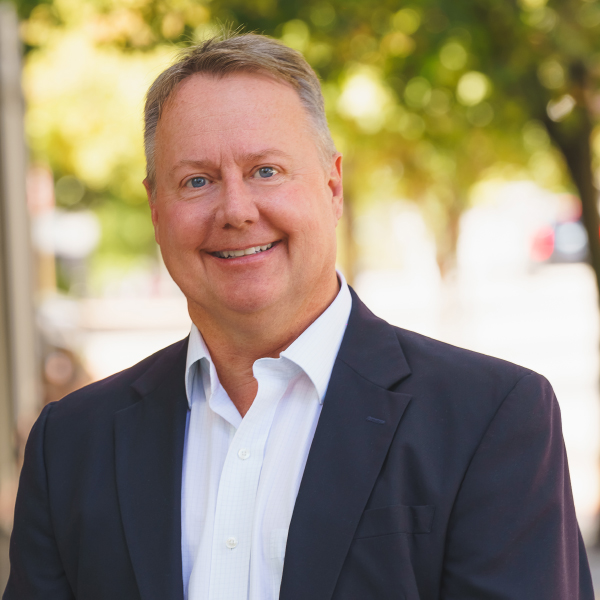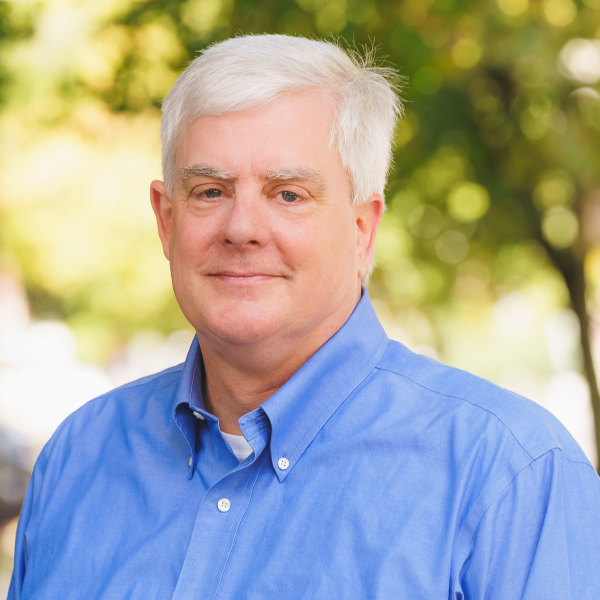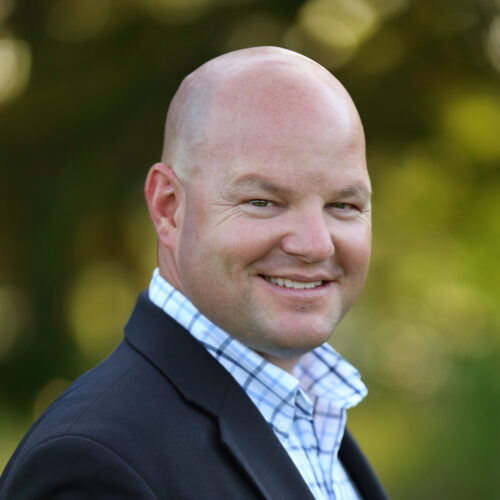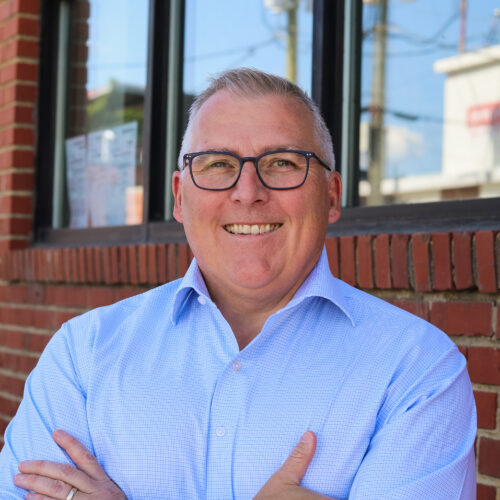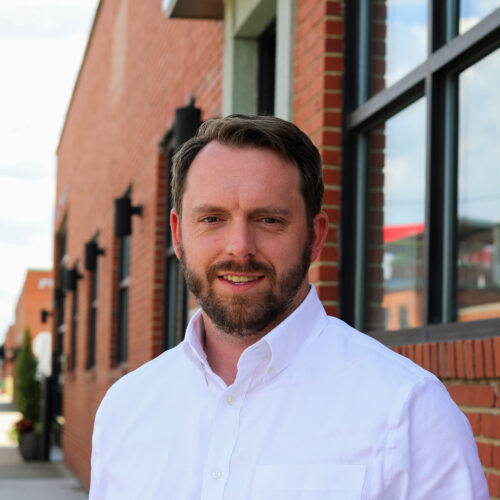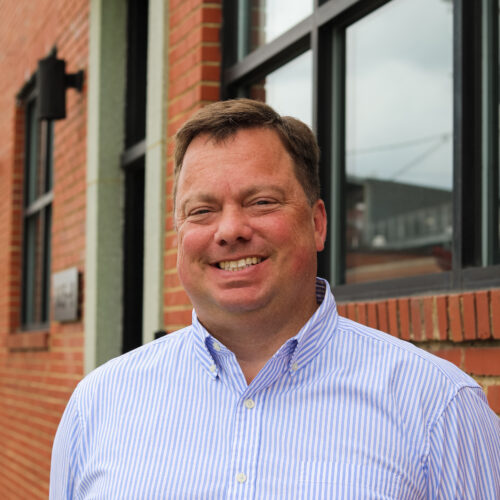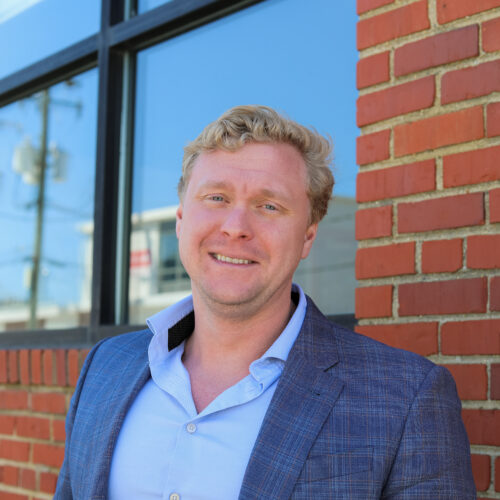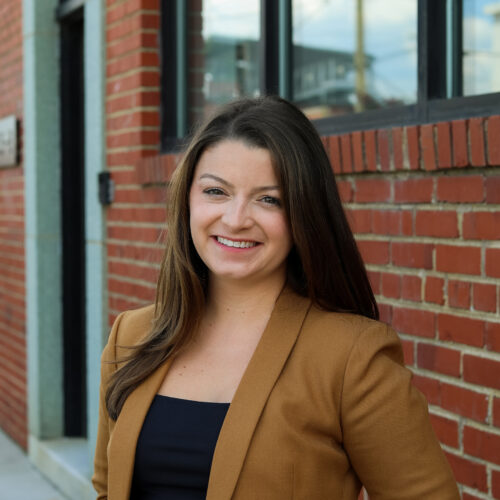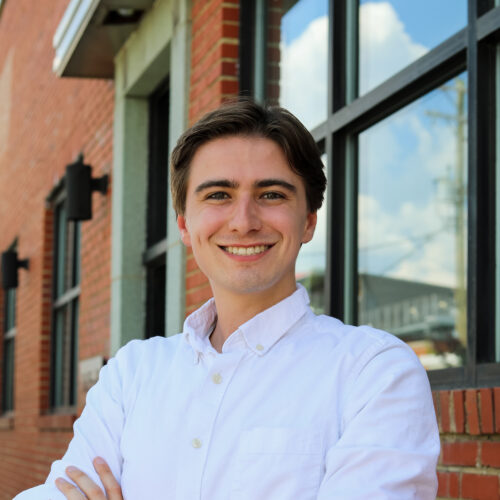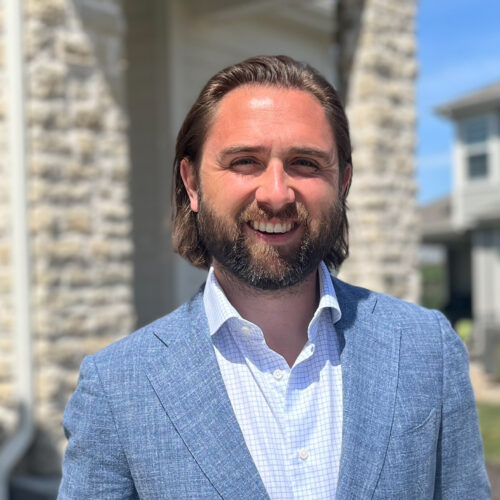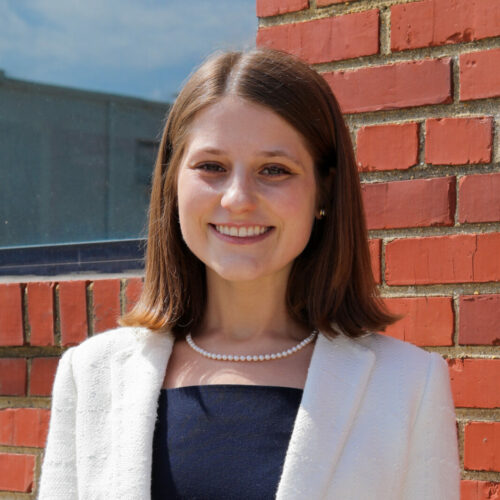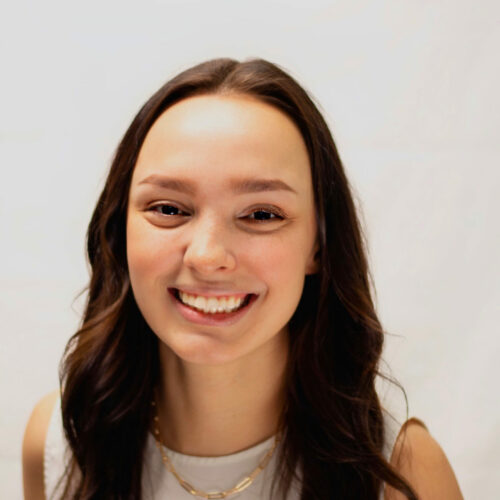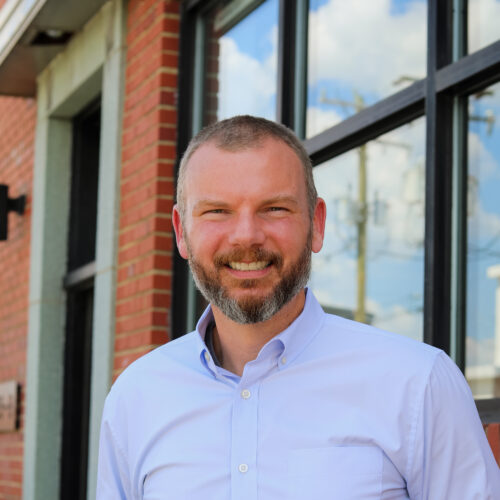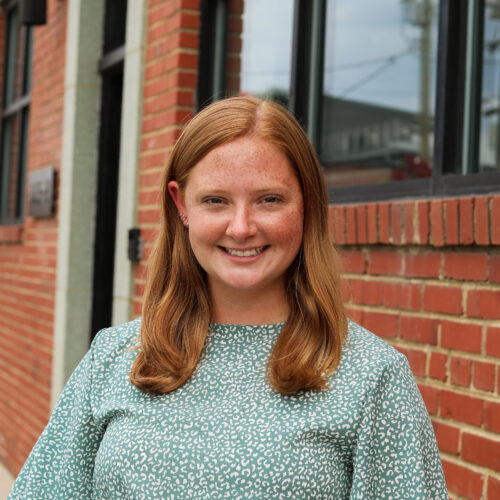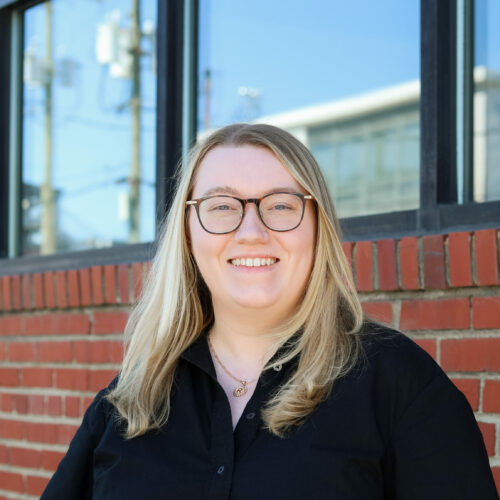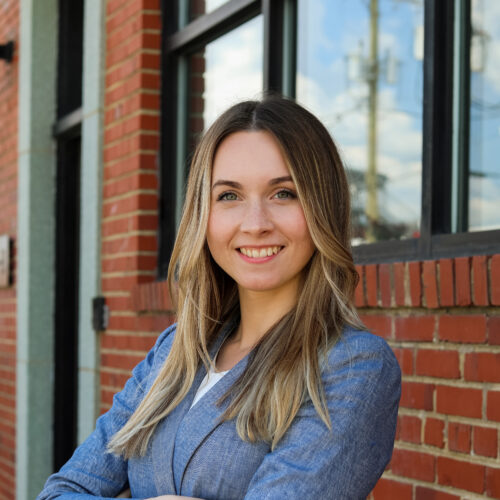 Principal
Travis Smith
Travis has worked at all levels of politics, from the George W. Bush White House to serving as a Congressional Chief of Staff on Capitol Hill. From state legislative races, to coalition building for a Presidential campaign, to managing multiple top-tier, nationally targeted House races, Travis has experience in nearly every facet of a political campaign.
Now a partner at Creative Direct, Travis helps guide both incumbents and first-time candidates to winning elections. Travis also regularly consults corporate clients on political issues.
He graduated from Liberty University in Virginia where he received his degree in Politics and Policy. A San Francisco Bay Area native, Travis now lives in Richmond with his wife Kristin, their three boys, Sutton, Weston and Barron, and their daughter Elin.
Founding Partner
Ron Butler
Ron Butler is President of Creative Direct, a direct mail firm located in Richmond, Virginia specializing in voter contact direct mail. Since forming Creative Direct in 1997, Ron Butler has grown the business from a small regional player to one of the largest and most successful Republican firms in the nation, with clients from Maine to Hawaii.
Under Ron Butler's leadership, Creative Direct played a pivotal role in some of the biggest Republican victories across the nation. Winning candidates have included many U.S. Senators, Governors, members of Congress and state elected offices. Prior to forming Creative Direct, Ron managed many successful campaigns for local and statewide office.
He served for five years as political director for the Republican Party of Virginia and worked as field director for the Republican National Committee. Ron has been working full-time on behalf of Republican candidates since 1985.
Founding Partner
Ray Allen
Ray Allen is a founding partner of Creative Direct. Mr. Allen has been a political professional for over twenty-eight years. Mr. Allen began his political professional career working as a campaign manager for House of Delegates campaigns moving on to managing field operators, communications and managing congressional and statewide campaigns across the country.
Having worked with the National Republican Committee, the National Republican Congressional Committee, the National Republican Governors Association, the Republican Attorneys General Association, successful Republican candidates for Senate, Governor, and Congress and more super PACS than can be listed, Mr. Allen brings a wealth of experience and knowledge to his clients.
Mr. Allen and Ron Butler founded Creative Direct in January 1997 to provide the highest quality Direct Mail services possible. They have grown the company into one of the premiere Direct Mail companies in America serving clients in over 40 states.
Vice President
Jay Walker
Jay Walker is a 20-year veteran of Georgia politics and public affairs. Jay most recently served as Senior Political Advisor to Governor Brian Kemp's successful 2022 re-election campaign, and continues to advise Governor Kemp. Throughout his career, Jay has worked to elect Congressmen Drew Ferguson, Barry Loudermilk, and Rick Allen and served as an advisor to Georgia Governor Sonny Perdue. Jay was the Chief of Staff to Speaker of the Georgia House Glenn Richardson and Executive Director of the Georgia House Republican Caucus from 2019 to 2020.
A proud graduate of the University of Georgia, Jay currently resides in Perry, GA with his three daughters.
Senior Advisor
Rob Simms
Rob Simms, founder of St. James Strategies and Senior Advisor at Creative Direct, brings a wealth of experience from his 25 years of advising a diverse range of clients, from candidates and campaign committees to corporations and public affairs clients across the U.S.
Before establishing St. James Strategies, Rob co-founded the highly successful Convergence Media, a leading name in advertising, digital and consulting services. His work spans across U.S. Senate, Governor, and Congress campaigns, Super PACs, political party committees, and more.
Notably, in 2017, Rob played a key role as the general consultant and media strategist for Karen Handel's historic special election campaign, the most expensive congressional race in U.S. history. His roster of high-profile clients includes Governor Ron DeSantis, Governor Mike Parson, Congressman Carlos Gimenez, the NRCC, the NRSC, and the RGA. His award-winning consulting and creative work have earned him accolades such as "Best Bare-knuckled Street Fight," "Most Original Ad," "Best Use of Humor," and "Best Republican Ad."
In addition to his campaign work, Rob offers strategic advice to Fortune 500 companies, trade associations, public affairs organizations, and non-profits, guiding them through the complexities of political, public affairs, and regulatory landscapes.
Before his current roles, Rob served as Chief of Staff to Congressman Bill Shuster and Deputy Secretary of State under Karen Handel in Georgia. Here, he handled the administration of the 2008 presidential elections and later testified on voter fraud and Photo ID issues before the U.S Senate. Rob, also an Adjunct Professor at George Mason University, enjoys sharing his insights as a featured speaker at conferences, panels, and roundtables.
Outside of his professional pursuits, Rob is a passionate sports fan, supporting the Redskins, Bullets, Nationals, Capitals, Newcastle United, and DC United. He lives in Alexandria, Virginia with his wife Cindy, their son Jack, and their mini-golden-doodle, Dutch.
Vice President
Matt Moran
Matt Moran is a 10-year veteran of Virginia politics and public affairs. He has worked on multiple statewide political campaigns, served as a top advisor to two House Speakers, and represented clients across multiple industries in front of the General Assembly. He is currently the senior political advisor to Governor Glenn Youngkin.
At Creative Direct, Matt oversees research, strategy, message development, and campaign planning, and works with clients to execute their plans based on quantitative metrics and tangible results.
After managing several successful campaigns, Matt joined the office of Virginia House Speaker Bill Howell as a top advisor for communications and policy in 2012. Matt went on to work for 2017 Republican Gubernatorial nominee Ed Gillespie and served as Chief of Staff to Speaker Kirk Cox. He currently advises federal and state candidates across the country on policy and communications strategy.
Matt has also represented numerous corporate clients, including Fortune 500 companies, national, regional, and state-level trade associations, and non-profits across multiple industries. He has experience running policy and public affairs campaigns related to business, health care, energy, transportation, insurance and financial regulation, construction and real estate development, gaming, cannabis, criminal justice, and technology.
A native of Southwest Virginia, Matt graduated from the University of Virginia and now resides in Richmond with his wife Brooke and their three kids Bennett, Graham, and Merritt.
Vice President
Jason Mashburn
Jason has been with Creative Direct since 2006. He has created award-winning voter contact and fundraising programs for hundreds of Republican campaigns and committees.
As Vice President, Jason develops mail strategy, coordinates photoshoots, and supervises the creative process from start to finish. He also writes many of the digital ads, voter contact mail, brochures and fundraising letters for a number of our political, corporate and non-profit clients.
Some of the campaigns Jason's helped win have included U.S. Senator Pat Robert's come-from-behind victory in 2014, Karen Handel's award-winning special election victory in 2017 and historic efforts to elect Republican majorities in state legislatures across the country. He has also successfully managed Independent Expenditure and Issue Advocacy campaigns efforts for variety of different organizations, including for Congressional Leadership Fund.
Jason's work has scored several awards, including a Pollie Award for Best Direct Mail Fundraising Package and the Pollie Award for Campaign Excellence.
Prior to joining Creative Direct, Jason worked on Capitol Hill, including for former Speaker of the House Newt Gingrich. He has managed and consulted on several statewide, legislative and local campaigns throughout the country.
Jason Mashburn is a graduate of Liberty University with a degree in Political Science. He Co-Founded and serves on the Board of Directors of Cancer Kicks, an Atlanta-based non-profit organization, which raises funds for rare cancer research.
Vice President
Scott Weldon
Scott Weldon joins the team as a veteran of campaigns, policy, and public affairs. Starting his political career at a local public relations firm in Virginia Beach, VA, Scott has managed some of the toughest races around, including defeating a senior incumbent Congressman while being outspent 10 to 1.
Scott's focus on poignant messaging and ability to adapt to the data and emotion of the environment make him a great addition to our team. He has served as a legislative aide in Virginia and went to Capitol hill as Communications Director for several members of Congress. Scott finished his career on Capitol Hill as Deputy Chief of Staff to Congressman Jeff Van Drew(R-NJ) where he helped the member switch political parties from Democrat to Republican and oversaw the policy and communications operations in the office.
Scott has worked with a broad range of clients helping them build the most effective strategies to achieve their desired outcomes. Scott currently resides in Arlington, VA with his wife Laura and two children.
Vice President of Operations
Eloise Hincker
As Vice President of Operations for Creative Direct, Eloise Hincker oversees and manages the entire mail shop and creative process. She works with designers and copywriters to ensure the creative we produce aligns with the client's overall goals and message. Working closely with designers, Eloise develops creative concepts to tell a candidate's story. Eloise has also developed and overseen numerous campaigns and projects for nonprofit, congressional, statewide, and national clients. Eloise also manages all hiring and talent acquisition.
A native of Virginia, Eloise joined Creative Direct in 2018 after two years of statewide Virginia political experience. She has a Bachelor and Master Degree in Political Science from Appalachian State University.
Senior Project Manager
Rob Barlow
Rob brings legislative and campaign experience to the Creative Direct team. While a full-time student at Virginia Commonwealth University, Rob managed a field program, a volunteer program, and social media for a candidate in Virginia's 7th Congressional District. Rob later served as a Regional Field Director for the RNC's Trump Victory Program overseeing New York's 18th and 21st Congressional Districts. 
Utilizing his campaign experience, Rob works closely with clients to write and create effective direct mail. A native of Richmond, Rob graduated from Virginia Commonwealth University in 2021.
Senior Project Manager
CJ Grover
CJ Grover joins Creative Direct with more than a decade of experience in Kansas Republican politics. Most notably, he managed Derek Schmidt's Kansas gubernatorial campaign in 2022 and Kevin Yoder's Kansas Third District congressional campaign in 2018. Both races consistently ranked among the most nationally competitive campaigns during the respective election cycles.
Grover has also served as the Communications Director for the Kansas GOP, where he grew the party's social media presence to a top-five ranking among all state Republican parties. In addition to managing campaigns, he served as Yoder's Communications Director in his congressional office and as Schmidt's Public Information Officer in the Kansas Attorney General's office. Grover began his career working on Capitol Hill as a legislative aide to U.S. Senator Pat Roberts.
Grover resides in Overland Park, Kansas with his wife and their three children. He has a Bachelor's Degree in Finance and Juris Doctor from the University of Kansas.
Project Manager
Nimna Gabadage
Project Manager
Olivia Saunders
A recent graduate of Virginia Commonwealth University, Olivia joined Creative Direct in 2023 where she creates and executes direct mail plans. Throughout her time at VCU, Olivia worked for a major Virginia lobbying firm and served as a Governor's Fellow for the Secretary of the Commonwealth's office where she specialized in advisory boards and the board appointment process. In 2023, Olivia was appointed by Governor Youngkin to Virginia's Advisory Committee for Juvenile Justice and Prevention.
Project Manager
Elisabeth Smith
Chief Operations Officer
Creighton Anders
Executive Assistant
Sydney Place
Sydney Place joined the team in June 2022 as Creative Direct's Executive Assistant. She works closely with team members to provide administrative support and ensures smooth operation of the company. A valuable member of the Creative Direct team, Sydney is a strategic planner and is incredibly reliable and detail oriented.
Born and raised in Winchester, Virginia, Sydney graduated from Virginia Commonwealth University in 2020 and now resides in Richmond, Virginia.
Senior Graphic Designer
Rachel Clawson
Rachel Clawson is Creative Direct's Senior Graphic Designer with several years of professional design experience. Rachel also serves as our in-house photographer.
Leading the design team, Rachel works through the entire creative process from formulating ideas, design concepts, and copy to produce eye-catching designs that effectively communicate our clients' message. She has overseen thousands of projects for clients across the country, including direct mail, websites, logos, branding, brochures, and digital media.
Prior to joining Creative Direct, Rachel ran her own full-time graphic design and social media management company. Rachel has four years of experience managing social media engagement for accounts with hundreds of thousands of followers, developing websites, and creating graphics for social causes and campaigns.
A native of Pennsylvania, Rachel graduated from Liberty University in 2019 and now resides in Richmond, Virginia.
Graphic Designer
Whitney Frost
Whitney Frost has years of freelance and in-house graphic design experience. At Creative Direct, she creates visually persuasive direct mail on behalf of our clients. She graduated from Liberty University in Virginia where she received her degree in Studio and Digital Arts: Graphic Design. Born and raised in Maine, Whitney now resides in Richmond.
Graphic Designer
Rachel Macharsky
Rachel Macharsky joined Creative Direct in 2023. Drawing on her previous printing and freelance experience, Rachel works with copywriters to design eye-catching mail, collateral, and digital ads. Rachel graduated from BYU-Idaho where she served as Lead Graphic Designer while she was in school.