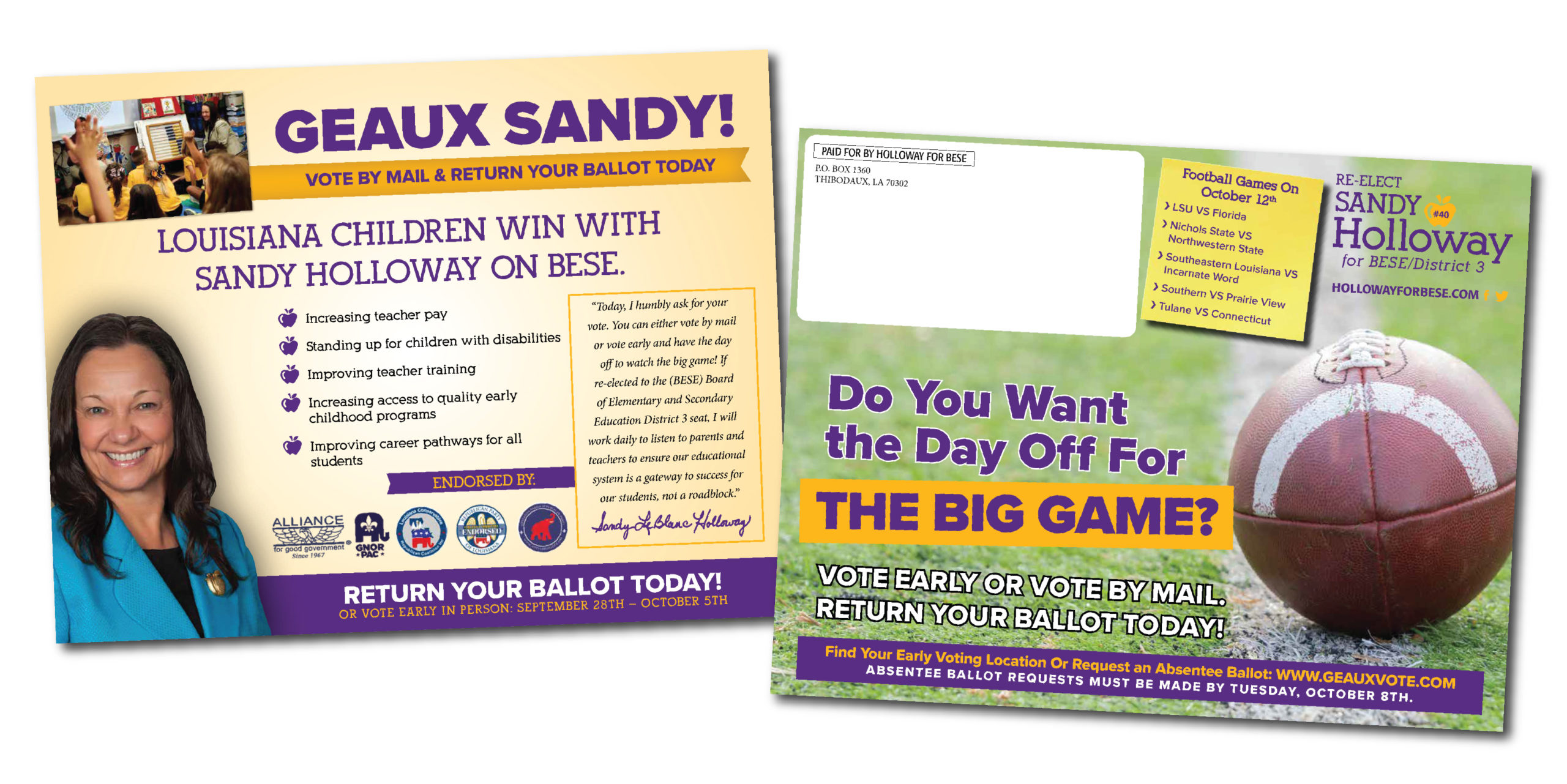 Sandy Holloway won her election.
To win the October election and avoid going to a run off.
This shows a creative GOTV method.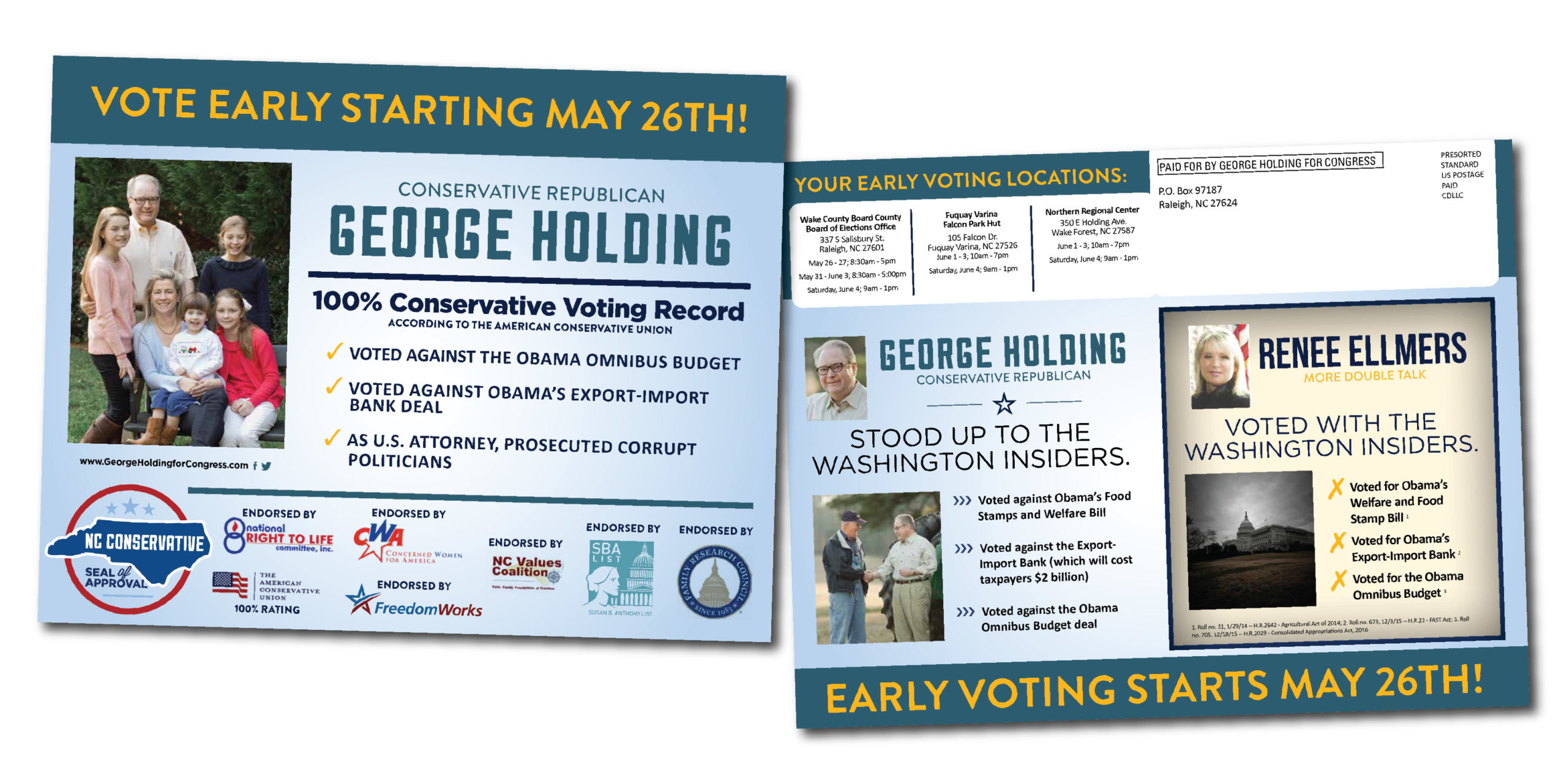 George Holding won the primary and the general.
In a primary where two Republican incumbents were drawn into the same district, every Republican vote was crucial.
A side-by-side comparison is easy for voters to understand. The early voting information is clearly presented.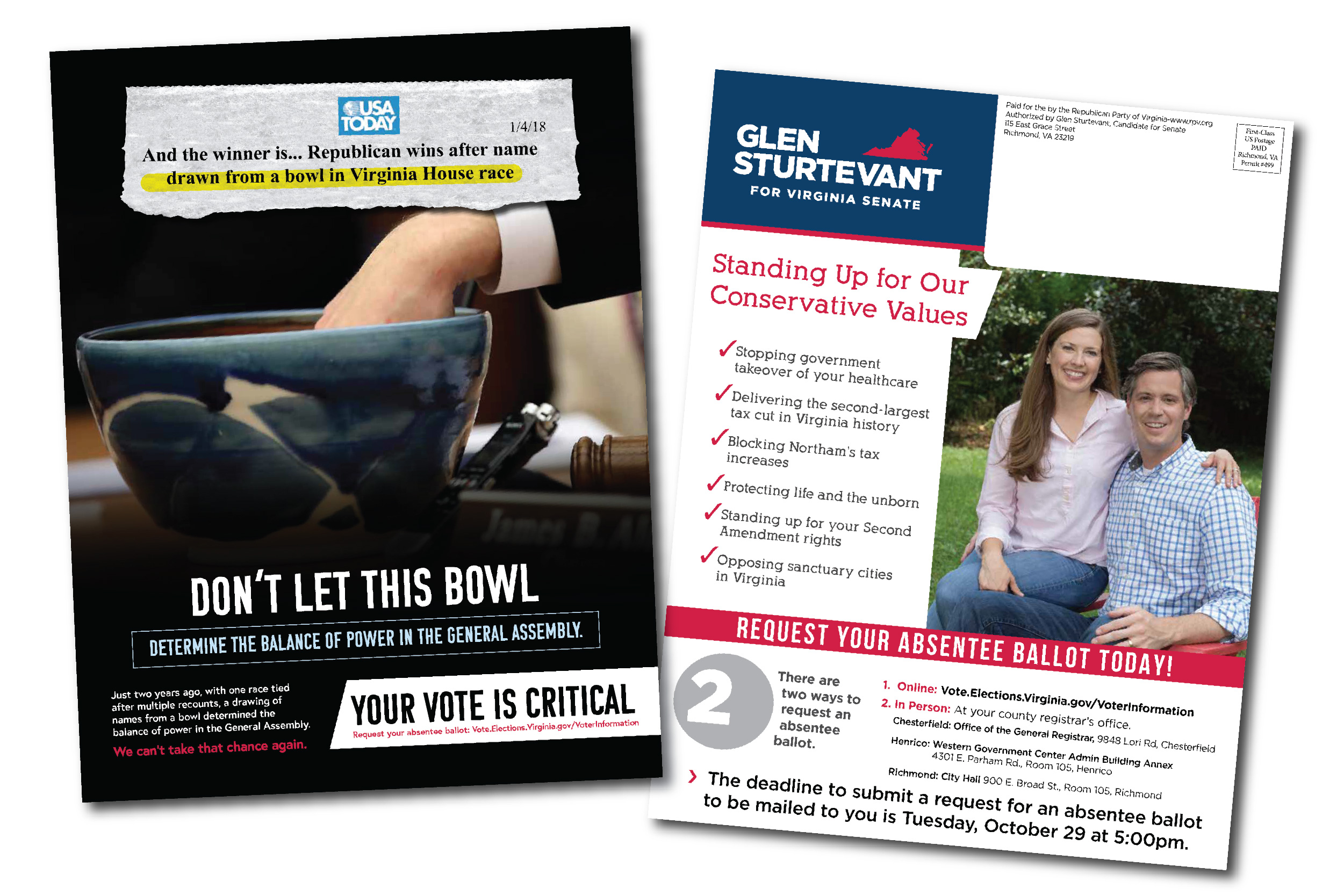 Even though he lost the election, Glen received more absentee votes than his opponent. 
In one of the most competitive districts in Virginia, we needed to turn out every Republican vote possible.
Republican absentee voters
This piece gives Virginia voters a strong visual of what happened in 2017 when the balance of power in the General Assembly came down to a tied race and was decided by a drawing of names.